Ontario Bengals is home cattery, located just north of Toronto Ontario in Thornhill – very close to Hwy 407 and Bathurst.  We are a Family, each of us has their own way of participating with the Cattery and being a part of breeding Bengal Cats.
Each of our Bengal Kittens is lovingly raised by hand with a ridiculous amount of individual attention.  With 2 children, their friends, and lots of family, they given tons of playtime and affection and are exposed to numerous social situations.
We are a fully registered cattery with The International Cat Association (TICA)  and the Canadian Cat Association (CCA).   We test our breeding Bengals for Bengal PRA, PK-def, and PKD.  We are negative for FeLV, FIV, Coccidia, Giardia and Tri-Tric.
We highly encourage questions from prospective owners and we want our kittens to go to the right homes; not just the first home available.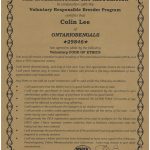 We believe in Responsible Breeding and have voluntarily signed the TICA Code of Ethics.
We will not support unregistered breeding of Bengal cats.