Buying any pet is a large responsibility and shouldn't be taken lightly.  Cats can live over 20 years and you need to be prepared for everything that goes with it. Buying a purebred Bengal has all that and more!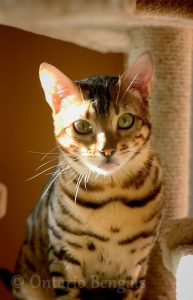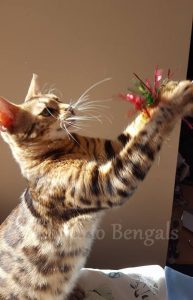 Here's what you need to know about buying a cat from us:
Please check out our page for what we provide when you purchase a kitten from us.
Here is the information on the Ontario Bengals Cattery itself.
Finally check out these blog articles for information on what you need to know: